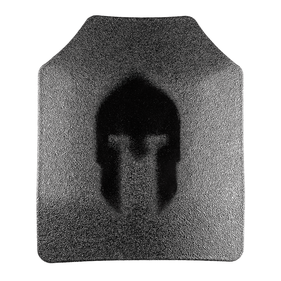 One of the products I get the most questions on is body armor. I just want to briefly cover some of those questions and answers here to hopefully save some time and give you a reference to use later.
Before I start, I would like to remind my readers that, much like the best way to survive a gunfight is to not get into one, the best way to survive a hit is to not take one. I'll go ahead and state the obvious- Avoid getting shot if you can, and rely on your armor only as an absolute last resort. There are still serious injuries involved even with the protection body armor affords.
The first question up, "what do the ratings mean, and what level do I need?" The ratings come from the National Institute of Justice or NIJ and are applied as a standard for testing requirements for armor based on the types of rounds the armor is expected to stop. Generally speaking, the ratings are as follows, with some exceptions (
NIJ info may be found here
):
Type IIA: 9mm; 40S&W
Type II: 9mm; .357 Magnum
Type IIIA: .357SIG; .44 Magnum
Type III: Rifle (7.62 NATO)
Type IV: Armor Piercing Rifle (.30 caliber AP)
Also referred to as "level," the "type" is expected to stop the cartridges listed as well as cartridges less powerful. Also note, NIJ does not include Level III+ (3+), as this is an industry standard developed by armor manufacturers in response to certain issues with Level III, which I'll discuss later. Again, generally speaking, Types IIA, II, and IIIA are usually "soft armor" consisting of materials like kevlar or other fibers that are flexible but capable of "catching" a bullet to prevent penetration by dispersing the kinetic energy across the face of the material. This is what most people think of when discussing "bullet proof vests" and are the type most commonly worn under clothing and by Law Enforcement. Types III and IV are generally "hard plates" made of materials like steel, ceramic, and most recently high density polyethylene. The military designation SAPI (Small Arms Protective Insert) or hard plate is more commonly worn in a plate carrier over clothing and is often a supplement to soft armor. Hard plates are obviously not flexible and as such are shaped to provide specific limited protection by only covering vital organs like the heart and lungs. The majority of armor requests I get have been for hard plates, either as a stand alone system for Private Military Contractors and concerned citizens, or as "active shooter rigs" for Law Enforcement to supplement their soft armor.
The second common question is, "what is the benefit of steel vs ceramic?" Let's break down the pros and cons of each material.
Steel is quickly becoming a favorite among civilians/citizens looking to put together an armor package. Reasons for wanting armor include general preparedness, employment needs/hazards, preparing for civil unrest/rioting, etc.
Steel is a great choice due to it's comparatively low cost and extremely high durability. Quality steel armor can be found for as low as $100 per plate. Steel plates are exceptionally strong and will not be damaged or compromised by dropping them. It is more likely that dropping a steel plate will damage the floor it hits. Generally, steel plates do very well at being "multiple hit capable" with little to no back face deformation, and there are no shortage of videos on the internet of "torture tests" where steel plates withstand hundreds of rounds within their respective ratings.
The downsides to steel are weight, mitigating energy/velocity, and fragmentation/spall. Steel plates are comparatively heavy, and and average 10" by 12" shooter's cut plate is about 8 lbs. That means you're carrying 16 lbs of armor to get basic front and back coverage, plus the weight of the carrier, additional side plates, and your other gear. In my experience using steel plate armor, it doesn't give the impression of being so heavy because it is very close to your body, but I notice I fatigue far more quickly with the extra weight.
Another downside to steel is in the way it stops the round. Other materials "catch" the round by dispersing or absorbing the kinetic energy of the traveling bullet. Steel does not, which means two things. First, the energy has to go somewhere, and that energy can be transferred to your body causing a shockwave to move through the liquid in such a way that it can cause injury. The most common solution is to pair the plates with either soft armor or non newtonian pads designed to absorb the energy, both of which add to the cost of the system. Ths leads us to the other way the energy is dispersed, which is fragmentation and spall. Since the round does not decelerate but rather stops suddnely, there is risk of the projectile bouncing off, ricocheting, or spalling into unprotected body parts like your face. This can cause serious injury or potentially be fatal if the deflected round goes up enters under your chin or strikes major blood vessels in the neck, or if it goes down could strike major blood vessels in your lower limbs or abdomen. Should the round fragment on impact, the pieces may pose similar risk of injury. These risks are mitigated by coating the steel plate (which also prevents corrosion and preserves the integrity of the plate) with materials capable of containing the spall and fragmentation, again adding to the cost of the system. It is worth noting that I always strongly recommend customers get the additional coating offered by manufacturers on the strike face of the plate.
Cartridge velocity is also a concern when choosing steel plates. Velocity trumps steel, and a caliber otherwise within the rating of the plate may penetrate at higher than normal velocities. For example, Type III steel plate are rated to withstand up to a .308 (7.62 NATO), and subsequently are expected to perform well against .223/5.56. However, it was found that Type III plates were only stopping those 5.56 rounds up to roughly 2700 feet per second. Commonly available ammo doing more than that was penetrating, so manufacturers developed what they called "III+" which has been able to stop 5.56 rounds doing more than 3000 fps. Again note that this is a manufacturer/industry rating and not one from NIJ. It is my understanding that NIJ only recognizes meeting/exceeding the Type III standard but does not specify or recognize the Type III+ rating. (This is based on the documentation I am aware of. If you find otherwise, please contact me and I'll update the article.)
Ceramic armor is generally lighter and somewhat thicker than steel. The US military has used ceramic SAPI plates for many years with good results, and there are now several manufacturers producing plates available to the public. Ceramic plates run from Type III to Type IV ratings and are considered multiple hit capable. They don't stand up to hundreds of rounds like steel, but do well at stopping more than 3 rounds but usually are compromised after 8-10. The ceramic plate catches the round by crushing in front of the bullet which decelerates the projectile but also destroys the material. Ceramic plates are also more expensive, with quality offerings costing $400 or more. Newer manufacturers are working that price down, but only very recently. The biggest issue I have with ceramic plates is their durability. Dropping a ceramic plate can crush a corner or crack the plate in a way that is not immediately apparent, compromising it's ballistic capability. Second hand plates should be examined carefully and x-rayed if possible before use. Easily damaging an expensive piece of equipment is especially concerning if there is no agency supply chain or if you are personally paying for that equipment.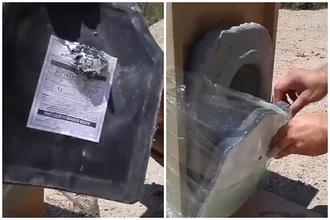 The newest plate material is high density polyethylene. Polyethylene is one of the most common plastics, and the plates are laminated layers of the material shaped for use as armor.
I DO NOT RECOMMEND THIS PRODUCT!
Based on what I've seen from this type of plate so far, there are zero positives. The manufacturer claims that the plates are significantly lighter than steel, but my concern is how this material performs. First, as of this writing, it is my understanding that the manufacturer does not yet have NIJ certification.
The plates are known to delaminate at 160 degrees, which means there is a serious risk of the layers separating if left in a hot vehicle, for example. That's a very serious problem for a Law Enforcement Officer who might keep these as an Active Shooter rig in the trunk of their patrol car.
Take a look at the photo: these are screenshots from the manufacturer's advertisements. They show two extremely concerning issues. The first is massive back face deformation. Yes, the round is kept from penetrating, but not by much. The second issue is the condition of the clay media behind the plate. The clay is used to represent the tissue behind the plate, because it shows exactly what kind of energy transfer/shockwave takes place. That appears to be a six inch wide and three inch deep cavity created by the impact, which is far more severe than that found with steel armor. I showed these photos to a friend and customer who is also an ER and Trauma doctor with SWAT experience. He confirmed my suspicion that this represents severe trauma that could damage or even rupture organs: the end result being fatal or nearly fatal.
I have access to this brand, but based on my concerns I refuse to sell this product until all of these issues are resolved. Until then, I'm advising everyone to steer clear of this product.
It probably comes as no surprise that the majority of the armor I sell is steel plates. They are cost effective, robust, and offer good protection despite the drawback of their weight. If you listened to
The Bear Arms Show
back in May, I discussed a potential recall from AR500 Armor. That is now a full recall as described. Due to those issues, combined with extremely long lead times and AR500 losing my orders, I've decided to stop dealing with them. I spoke with Spartan Armor Systems, and they offer a great line of products at competitive prices with
much shorter lead times
. I look forward to improving my customers' experience with Spartan.
Hopefully this not-so-brief rundown helped answer some questions. If not, feel free to contact me using the "Contact Us" link above.