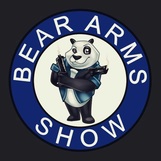 Black Bag Resources is now officially the first sponsor of the Bear Arms Show! After recording our interview with John Willett, the host of the show, we decided to jump in and support his efforts to educate listeners on all things relating to the Second Amendment. John and his brother Mike have done a great job so far and have a great program. John also is the mastermind behind NJ SafeCon, New Jersey's first progun educational conference. New episodes air weekly, and guests range from activists, to trainers, to lawyers. John really covers the gambit of NJ issues as well as national gun rights in a fun and entertaining manner.
Check out the Bear Arms show app in the Google Play Store, or go to
www.BearArmsShow.com
to listen! Be sure to check out
Episode 34
with Sean Fisher from Black Bag Resources!