There's been a bunch of exciting new developments since my last post in May. We've got a few new lines available to BBR customers. Whether you're following for firearms, outdoor gear, or personal defense, I'm confident there's something new for you!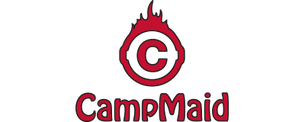 First up is CampMaid. I first saw their products over a year ago, and I was really impressed with the versatility they brought to the humble Dutch oven. It took a while, but they are now available through BlackBagResources.com. We've focused on two items in particular- the 12 in Dutch oven and the four piece kit, which encompasses the rest of the line. The kit includes the charcoal holder, lid lifter, kickstand, and quick grill. By arranging the tools in different configurations, you can use your Dutch oven as a grill, smoker, pizza oven, skillet, or a zero footprint Dutch oven. The parts are all sturdy and well built, and best of all, brilliantly designed. Check out the video below, or stop by and ask for a demonstration.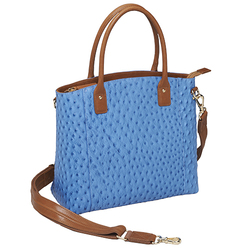 Next up is Gun Tote'n Mamas.
Women's concealed carry bags have been on the market for years, but they were always pretty plain and with very limited options. Gun Tote'n Mamas finally brought some style and fashion sense to women who choose to defend themselves with a firearm. Manufactured with top quality materials, and laid out to function both right or left handed, Gun Tote'n Mamas handbags and purses don't look like the old, frumpy bags sold in the back of gun magazines. Is it weird that I'm excited about purses? Maybe. But I'm ok with that as long as I get to bring my customers awesome products!
We're still working out the details, but expect Gun Tote'n Mamas to be available via special order in the coming weeks.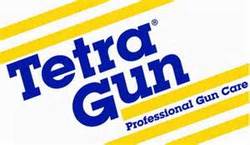 The most recent addition is Tetra Gun.
I just met with Steve from Tetra a few hours ago to place an opening order. Tetra is best known for their outstanding cleaning chemicals, and that's where I've chosen to focus. Their cleaning kits, rods, and tools are also excellent quality, and will be added soon. Starting tomorrow, customers will be able to order Tetra Gun's impressive Fluoropolymer based lubricants, grease, and cleansers to get the most out of your firearms. Tetra doesn't rely on fancy marketing or an implied Tier 1 military unit endorsement, they present science. Plain and simple, Tetra products are designed for firearms from the start. They boast the broadest temperature operating range on the market, and that translates to reliable functioning for your firearm. Tetra products are also "skin safe" which means they don't penetrate your skin, pulling harmful lead and particulates into your bloodstream, so you don't need surgical gloves to clean your firearms.
On a side note, Steve is one of those reps who has been involved in what seems like every aspect of the firearms industry. He knows his stuff forwards and backwards, and he's made the very generous offer to come out to BBR events to teach, share his knowledge and experience, and maybe even demonstrate some Tetra products.