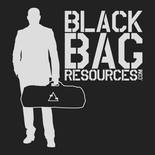 Finally! Yes, we have made some much needed updates to the web store. We've added more pages, more products, and a new layout that looks much more appealing than the old layout. It's better organized, more user friendly, and we're even experimenting with mobile access. That's right, for the first time in four years, you are able to shop our store from your mobile device!
And we aren't done yet! In the coming months, we will attempt to address our number one customer complaint; "I can't order very much from your web store. I know you have the product I need, why isn't it online?" Customer service has been the bedrock on which Black Bag Resources was built, but often our customers want the convenience of a quick online transaction. We heard you loud and clear, and we're working to bring you a full online catalog soon.
Check out the new web store for yourself HERE!