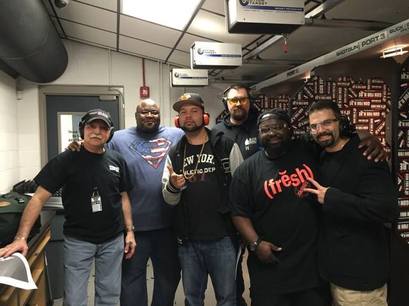 Simon Says Train is hosting "The 2nd is for Everyone: Diversity Shoot" at Gun For Hire range in Woodland Park NJ on June 25 2015 at 6:30pm. This event is to raise awareness of the non-stereotypical firearms enthusiast to the difference that they can make on New Jersey's political landscape. This event is open to people from all walks of life that believe the 2nd Amendment is a civil right that all law abiding citizens should have the right to exercise.
As a group firearms enthusiast are portrayed by the media as older white men that hate everyone that doesn't look like them or paranoid extremist that are praying for the collapse of society, this can't be further from the truth. Gun owners are a diverse group of friendly, honest people but many don't get involved in politics. That is the purpose of this shoot, to show how easily you can make a difference with a little effort.
I will be there with Sean Fisher from Black Bag Resources, LLC to discuss New Jersey's gun laws, hand out literature and answer question about joining pro-Second Amendment groups like the National Rifle Association, Association of New Jersey Rifle and Pistol Clubs, and New Jersey 2nd Amendment Society. I am an NRA recruiter, if you would like to join the NRA or renew your current NRA membership you will be able to do so at the event and get a free NRA hat as a thank you gift for joining. We will also have handouts and gifts from our sponsors New Jersey Concealment Furniture, Black Bag Resources, and Gun For Hire.
The range charges $25 an hour and we will have the 50 yard indoor range to ourselves. Gun For Hire has over 200 guns that you can rent, safety equipment and targets you can purchase or you can bring your own. There will be NRA certified instructors and Range safety officers to insure a safe and fun time can be enjoyed by everyone. Rental guns and ammo are an additional fee.
Come out on June 25th at 6:30 to Gun For Hire in Woodland Park NJ, you will have a great time.
To register for the event of facebook, click the link below:

Simon Says Train's Diversity Shoot