Basic Special Forces doctrine dictates that there are three simple questions to ask when recruiting a "Guerrilla Chief."
I know. That's a pretty hefty opening line, so let's break it down. The mission of the US Army's Special Forces is to act as a force multiplier by recruiting, training, and deploying local or indigenous peoples to fight as allies in a specific theater. Because locals are most often fighting as guerrilla units, their leaders are referred to as "Guerrilla Chiefs," since it is often social leaders or tribal chieftains who take command positions within the newly formed guerrilla units. It is those same leaders that SF teams must recruit first to gain the alliance of the clan, tribe, or community group. SF teams must assimilate to local culture to gain trust, while guiding the locals towards their goal.
What's the point of this article if you aren't recruiting for a rebel guerrilla force? You can apply these same concepts and the 3 questions in your daily life when negotiating deals and partnerships. Keep in mind that you want an affirmative answer to all three questions.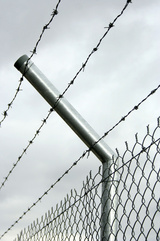 Question # 1:
Do you have a secure backyard?
To the SF team, the answer to this question immediately presents two pieces of information. First, whether or not it is safe to set up shop in this area. A secure rear means they won't have to constantly look over their shoulder for outside threats. It also means they can focus on the task at hand without the interruptions of fighting off those outside threats. Second, it tells them whether or not they are actually dealing with the head honcho of the area. There may be additional feuds in the area that are of little tactical concern to the SF team, other than ensuring they are working with the strongest group in the area.
In your personal and professional dealings, you need to know whether it is safe to proceed and if the person you are working with can actually advance your goals. Are you dealing with a self-important mid-level blowhard or the boss? The boss can actually effect changes and make decisions. The boss can also protect your six from other competitors or detractors. Can they provide you with real insight on how to achieve your goal? If not, they aren't providing you with the rear security you need to succeed, because they aren't really in command of their "backyard."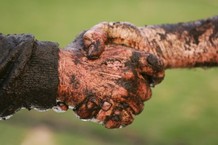 Question #2:
Do we have a common goal today, recognizing that tomorrow may be different?
Alliances are temporary. Accept it. The SF team knows that today they are working with tribesmen to secure intelligence on an enemy. In the future, they may return to fight those same tribesmen to stop their drug trade. Larger goals and politics will shift, so the SF team focuses on one objective with their current ally. They foster the relationship based on that goal and steer all activities back to it's success. They also understand that they might have to befriend some unsavory characters to achieve the objective, and will tolerate what might otherwise be unacceptable.
Likewise, you can't expect to be in 100% agreement with your allies all the time. The key in personal and professional dealings is to avoid burning bridges unnecessarily. You might partner with someone on a project this month, then offer competing proposals next month. Then, in two months you need their expertise on a third project. Remember to foster the relationship and reinforce that success is mutually beneficial.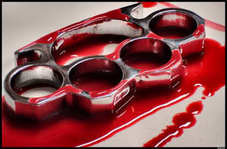 Question #3:
Are you willing to kill someone?
Whether referring to the SF team or your personal and professional dealings, an affirmative answer to this question will let you know that your ally is fully committed to achieving the goal. The obvious difference is that this question may be a literal one for the SF team, but is a figurative one for you. Either way, you're looking for an affirmative commitment to success, despite potential hardships or personal conflicts. You need to know that your ally is willing to do what it takes, so be certain that they are sincere in their commitment. Expect some hesitation, because it might not be (and in some cases should not be) an easy decision to make. But, if their answer is negative, end the partnership immediately. By not committing to success, they are committing to failure, or at least not investing in success. If your ally isn't invested, they will have nothing to lose from your failure, so there may be little motivation to succeed. Think of it as the carrot and the stick- the carrot represents the benefits success, and the stick represents the personal investments lost in failure.
Get them invested. Get them committed. Succeed.