Click to join!
Just a reminder that if you aren't following us on facebook, you are missing out! Our facebook page gets updated much more often. It's easier for us to log into, so we use it frequently and access it on the go. Our facebook fans are the first to hear about new products and events. We also do contests and give-aways exclusively for our fans on facebook. Not to mention, you get additional content that we just don't post on the website. Check it out at:
https://www.facebook.com/BlackBagResources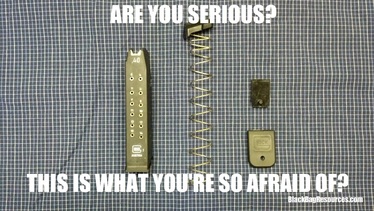 Ok, so here's a sample of what your missing:
Our latest Political Commentary
Humor
Photos
Events
Open Forum Discussions

OK, there might even be some of the usual "social network" shenanigans, but it's all in good fun. Join us on facebook- because we never update our Google+ page...